Shania Twain is apparently a Bolts fan. Lame.
I have to yet again link to Natlie at
TSO
who takes a long time describing how she feels (and how I feel) about the Lightning. In three words: Not at all.
So I'm not really psyched about writing a pre-game about them, but because I found this awesome way to do it with my last one, I'll go ahead.
The record
The Bolts are currently in the 13th place of the Eastern Conference with 31 points and an 11-13-9 record. They started the season really well, but then started slumping. In December their record is 1-6-1, and it's been something like 4-5 games since they actually won. They suck, which is why the Wings need to beat them. As I have said before, we need to win games against the bad teams. On the other hand that is why the Wings will probably get raped tonight.
Goalie
Research is boring, so I can't be bothered to find out who's starting tonight. Their goalies share the games between them, so you can't really be sure. Mike Smith has played 18 games and has a record of 5-8-5, a GAA of 3.15 and a save percentage of .898. He also has 6 penalty minutes. So if they go with him he won't be a problem. Antero Niittymäki has played 17 games and has a record of 6-5-4, a GAA of 2.43 and a save percentage of .921. So he's actually a pretty good goalie.
The players
Martin St. Louis leads the team with 35 points in front of Stamkos (31), Lecavalier (29) and Malone (28). After them there's a huge dropoff to Tanguay (17). So if the Wings stop those four, they should be good. I also think that Stamkos and Malone has sucked lately, so they aren't the offensive juggernaut they seemed to be in October. Their top goalscorers are Stamkos (18), Malone (17), Lecavalier (8) and St.Louis and Downie (6 each). Their top plus/minus guys are Malone (+4), Walker (+3), Downie (+2) and Hale and Foster (+1). 3 players have a 0, the rest are minus-players. Also. St.Louis is seriously small. I like that.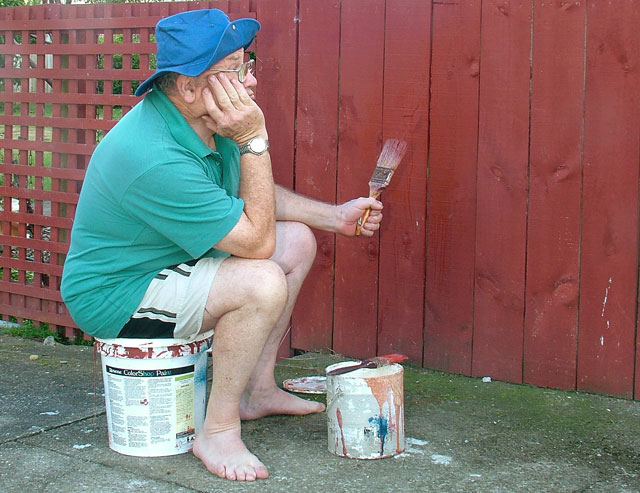 My incompetence will likely cut this picture. So click it. Describes the Bolts very well.
The Wings
Ericsson is obviously out for the game and Janik replaces him. We don't know yet if Helm is gonna go, if not, then Newbury gets another game. The Wings have a 3 game win streak now, so this is a good opportunity to get 4. Howard will be in the goal, which is surprising seeing as Osgood has never lost against Tampa (according to something I read today.
I will be looking for this tonight:
- Can the Wings come out and play from the first faceoff for the second game in a row, even though they've had 2 games off?
- Can Bertuzzi get back on track?
- What will Kris Newbury do? Tackle a ref? Score a hat trick?
- Ville Leino must start playing well. NOW!
- Nick really looked like he wanted a goal against the Dogs, can he get one tonight? How about Z and Dats?
- Can this game make me have any other feeling than boredom towards the Lightning?
Prediction
Kris Newbury scores a Gordie Howe hat trick. The Wings win 6-1 and Lightning gets moved to Canada within a decade. Who the hell though 2 clubs in Florida was a good idea?